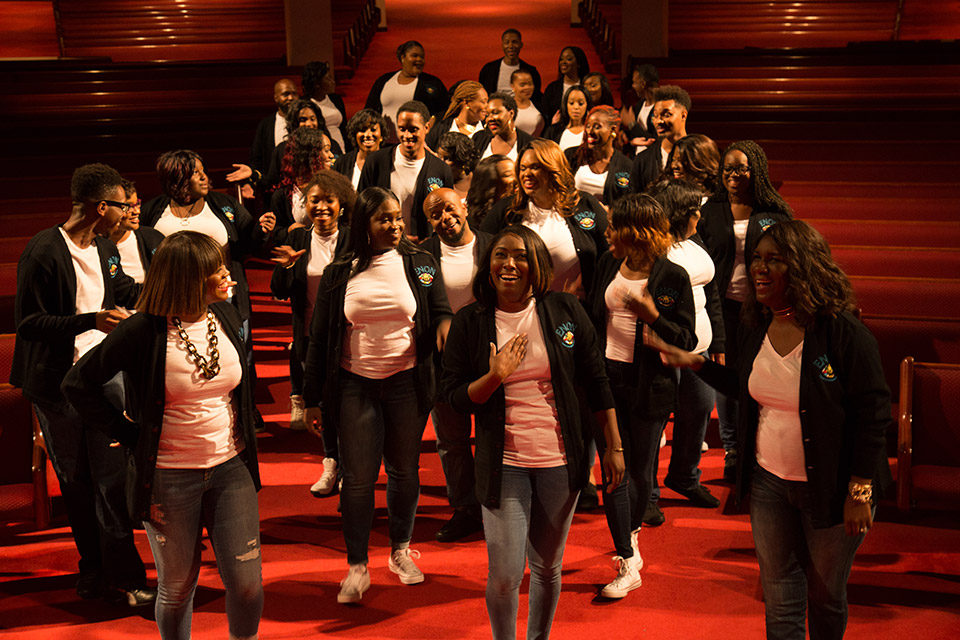 Fresh Anointing are an enthusiastic group of millennials who worship passionately through their blend of Traditional and Contemporary Gospel and Worship styled music.
Fresh Anointing was created 2011 after a few young Enon Tabernacle Baptist Church members gathered for an evening of fellowship over dinner.  With only a few members, Fresh Anointing became the church's young adult choir and made their debut during a Sunday morning worship experience.  Those few voices have multiplied into many and now Fresh Anointing are preparing their own album under the helm of the church label Enon Music Group in Philadelphia, PA.
Fresh Anointing released their debut single "Holy, Holy" in March of 2017.  "Holy, Holy" landed on Billboard Hot Single Sales chart at #3.  The Philadelphia Tribune highlighted opening performances by Fresh Anointing and reviews of the "Holy, Holy," single with what some call "A millennial twist to an old time favorite hymn."  In October of 2017, these talented young adults, who are on fire for God, released their next single "Oh, How I Love Jesus" featuring multi award winning artist John P. Kee and Fresh Anointing member Elizabeth Holder.
Those singles contributed to the choir's freshman album TOTALLY, which made an impressive #21 debut on the Billboard Top Gospel Albums Sales Chart.  TOTALLY also features their third radio hit "God Is" featuring contemporary Worship Pastor Shawn Bigby.
"Fresh Anointing is a millennial group bringing millennials back to church," states Reverend Dr. Alyn E. Waller, Senior Pastor of Enon Tabernacle.  "Enon Tabernacle Baptist Church is a place where people encounter God, and this new single is an extension of our mission and ministry to expose the church and lead the people to Christ."
With so much contemporary music available, hymns and standards are sometimes overlooked or underserved in church services today.  Producer Garland "Miche" Waller arranged this beloved hymn with a contemporary twist while keeping the classic and familiar creative integrity on the song.
With songs like "Oh, How I Love Jesus" and "Holy, Holy", Fresh Anointing emanate dynamic worship and leave no one unmoved. From these timeless hymns of the church to original compositions, these enthusiastic voices of Enon Tabernacle Baptist Church are effortlessly blending traditional and contemporary to create a bridge for the generation gap in music and ministry.
Through their TOTALLY album, Fresh Anointing endeavors to reach people across all generations, races and cultures, so people can be touched in a heartfelt way with a clear message of what is good. Fresh Anointing represents dedicated young people using an extraordinary opportunity to convey their spiritual experiences via the artistic expression of music.
Artist Info
Email: info
Website: info