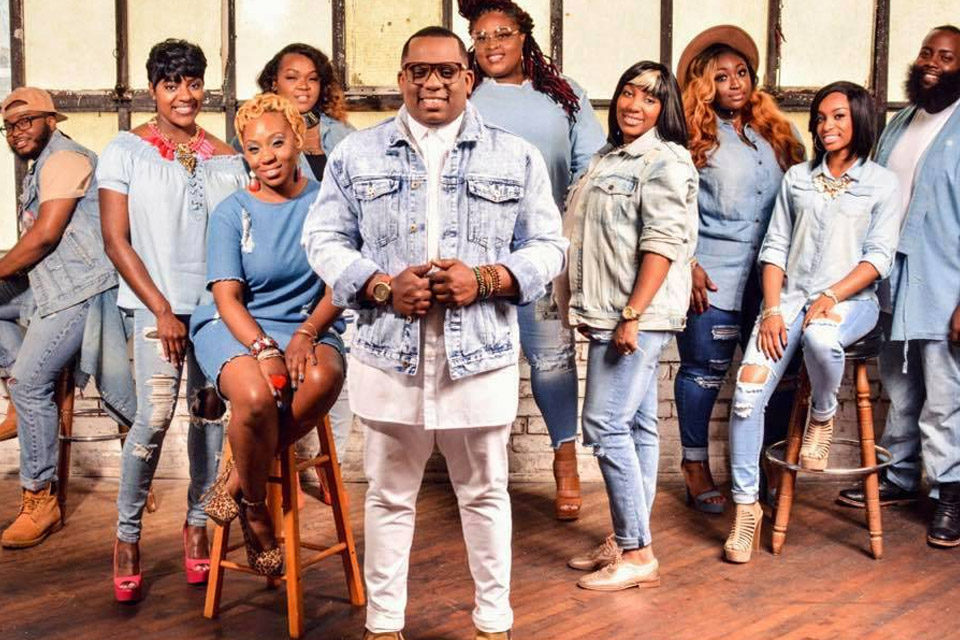 LEADER, TEACHER, SONGWRITER AND MUSICIAN: That's what you can call Luther P. Robinson better known as "Chico". Born and raised in Philadelphia, PA and the second born of three, Chico has had a love for God and ministry from an early age. Being an active member in church, Chico was always involved in something whether it was preaching, playing an instrument, or directing the youth choir, Chico was giving God praise in all he did.
Chico always knew that God had more work for him to do in the Kingdom of God. From that obedience, God birthed in him a ministry: God's Chosen Ministry and Surround Sound, the band. This ministry consists of an anointed group of young souls who love God. They have been blessed to touch the hearts of many people since October 2004. Since starting the ministry, Chico & GC have had many opportunities to meet and share the stage with many gospel artists whom they admired. Some of which include, Tye Tribbett & G.A., Youthful Praise, Jason Nelson, Pastor Hezekiah Walker, Pastor Timothy Wright, Pastor John P. Kee, and every local artist in Philadelphia just to name a few.
When asked what God's Chosen's mission is, its founder Chico Robinson replied, "Our mission is to do whatever it takes to please God, to reach the lost at any cost". When they minister, they often share with people favorite sayings of theirs, "give God all you've got", "love your brother and your sister", and "shout now in your circumstance because your future is better than your present".
With plans to spread the good news all across the country, Chico Robinson & God's Chosen are ready to take their ministry to the masses, whether it's through song or the Word of God. The ministry often talks about what keeps them focused to do the right thing and how everything they have been through is working towards their purpose in life. GC has made up in their minds that they will strive to live Holy and Sanctified lives, to be icons and an example for the world, and to declare victory over everything in their life because as their song says, "GOD'S BEEN GOOD".
Artist Info
Email: Brambel@aol.com
Phone: 215-847-6369