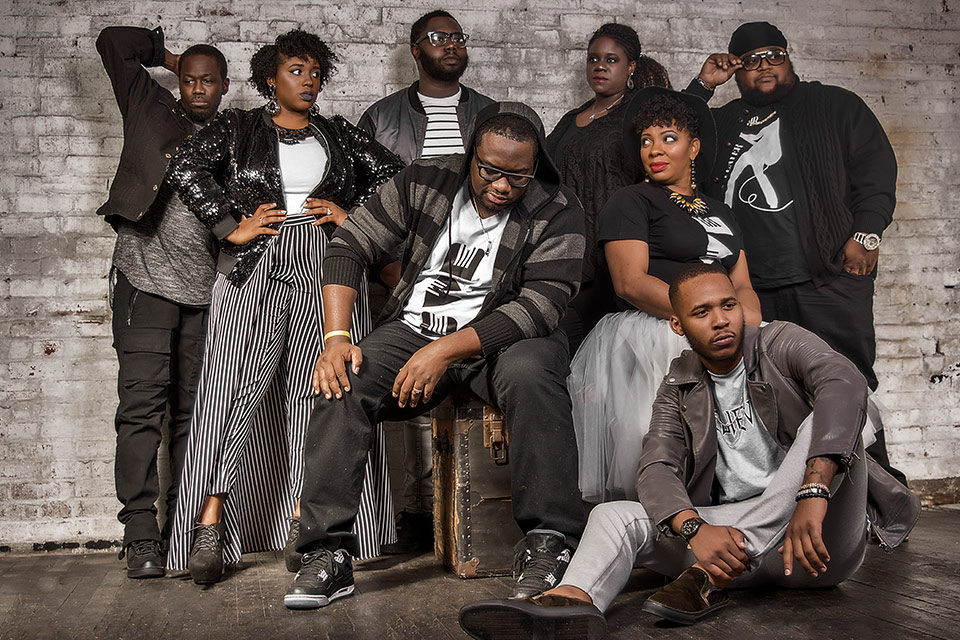 The Be Sure Worship Band is a squad of Kingdom music minded musicians and singers based in Philadelphia, PA.
Meet The Be Sure Worship Band
BJ Shores is the man with the vision….known for providing inspiration and instruction from a Kingdom perspective. Writting and arranging of the material is one of the roles this man of God has done, he also is the Leader of the team. His roles are Vocalist, Writer, Producer, and Keyboardist.
Carol is the mentor of the team. Although strong in essence her drive is motivated by love and kindness. She is one of the leaders of the team and often times teaches the team through her many life and professional experiences. Her role on the team is Vocalist.
Teya is this soft spoken songbird is filled with the gift of helps and has created such the social presence within the team. Her ability to see art within has exploded in the kingdom as a person of excellence. Her role within the band is booking assistant, vocalist, and stylist.
Jeremy, while being blessed with astounding wisdom, is the comedic presence of the team. He uses his wit and his intellect to constantly create a atmosphere easy to fellowship in and flow. Exposing laughter as a hidden form of worship. His role in the team is vocalist, composer, and keyboardist.
Jahwan happens to be one of the youngest in the team. Brings such a sense of service to the team that has transcended to even other areas of his life. He affects the community as well as his church to a point where he has affectionately become known as the "OVERSEER". His role in the band is vocalist and stylist.
Kristen has a teachable spirit and desire to be used by God. While serving has become easy for her in church its become an active lifestyle for her in everyday life. Her role in the team is guitarist and future vocalist.
Chuck is a man of quality and confidence. His presence alone commands for the sense of respect to manifest because there is a level of excellence that goes into the preparation which shows in the delivery. His role in the team is Bassist.
Will is the youngest member of the team. Although he is young he loves the Lord and it shows. Worship leads this man of God into a place where humility covers his face then his ability is received as a direct sound from heaven. His role in the team is drummer.
Artist Info
Email: info
Website: info